About Coastal Utilities Solutions
Coastal Utilities Solutions was founded by James and Morgan Barnes. We are a family owned and operated company. We have a dedication to great workmanship whilst always adhering to the strict health guidelines and procedures, to ensure potable water to your family's home or place of business. Coastal Utilities Solutions have over 30 years experience in municipal water distribution and maintenance, we hold water distribution certification with the duty to always safeguard drinking water.
Vision:

To be a modern, customer focused water utility business providing outstanding solutions for our clients & the community. At Coastal Utilities Solutions our continued growth and future success is founded on strong organizational values that guide actions, decisions and behaviors.
Mission Statement:

We serve our customers by providing outstanding services and communication throughout the entirety of projects. At Coastal Utilities Solutions we strive to maintain and enhance the quality and working relationships with our customers. We have full liability insurance, WCB coverage and occupational first aid training.
Values:

Transparent: Open and honest communication of our business activities.
Respectful: Build sound working relationships with our staff & clients by embracing diversity, acting responsibly and doing what is right.
Safety: Deliver safe potable water to our customers, the communities we serve, and the environment.
​Understanding: Confidence in the knowledge and ability of our staff to meet the challenges of the water and wastewater industry. We strive to continuously learn current trends and innovative technologies and/or processes within our industry.
​Communications and teamwork: To provide excellence in public service & Teamwork.
Excavation & Pipe Locating
Highlights of qualifications:
- Certified Safety Supervisor
- 30 years Water Distribution Management
- Certified Excavator Operators
- Certified Shoring & Excavation
- Certified Confined Space Entry (gas detection and fall protection)
- BC ONE Certified Pipe Locator
- Environmental Operators Certification (level 2)
- Traffic Control Planning & Layout
- WHMISS
- Transportation of dangerous goods
- Micro trenching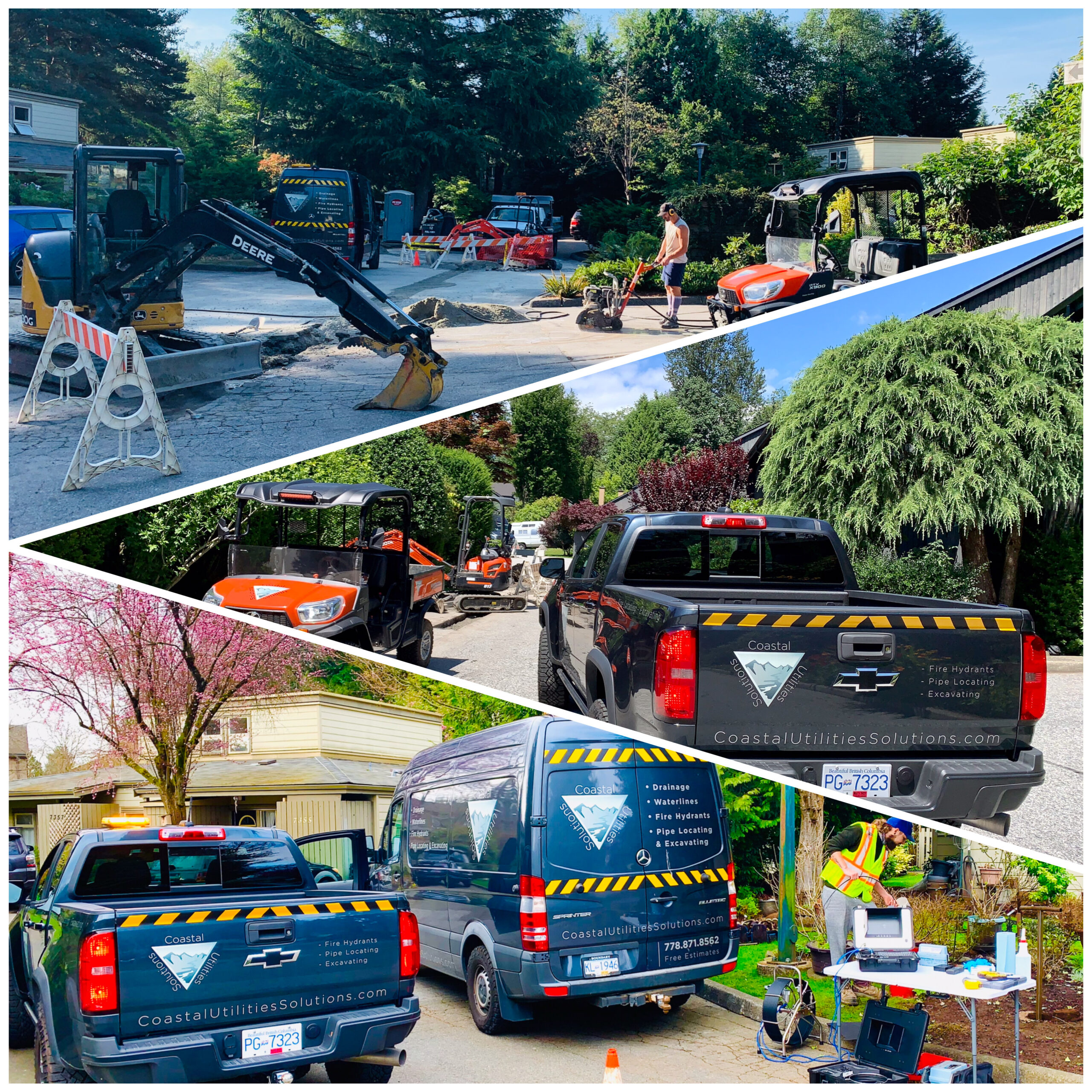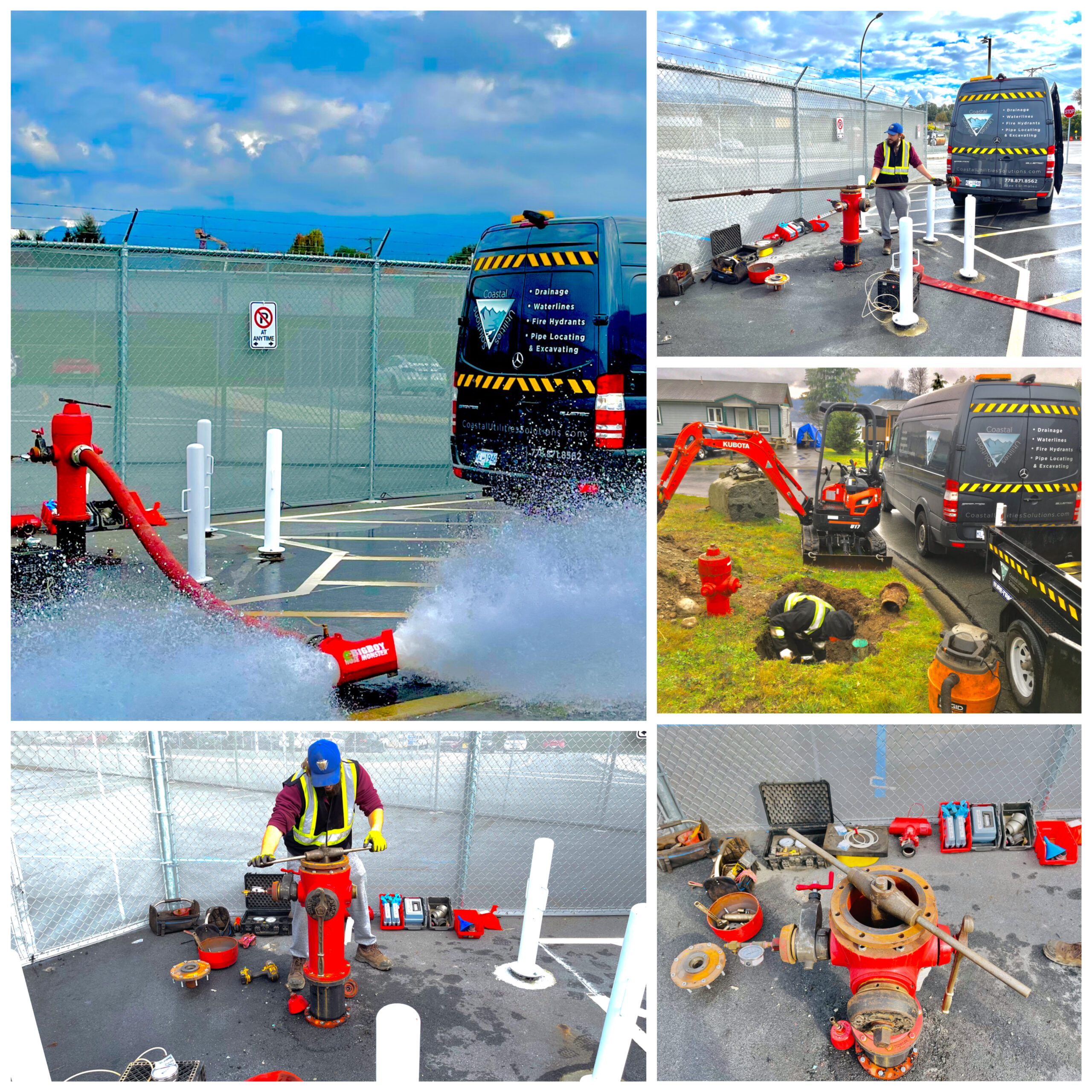 Areas of Expertise include:
- Environmental Operators Certification (level 2)
- Terminal City Fire Hydrants
- Water Modeling/Flow Testing
- Backflow assembly testing
- Unilateral Watermain Flushing and pigging
- Fire Hydrant line gate repairs
- Confined Space Entry Certification
- Inspections
- New Fire Hydrant installations
- Fire Hydrant mapping & Asset Identification
- Painting
Waterline / Watermain ​Services
Areas of Expertise include:
- Certified Supervisory Safety
- Environmental Operators Certification (level 2)
- Certified Excavator operator
- Certified Shoring & Excavation
- Backflow Assembly Testing
- Municipal Water treatment and Grab/Laboratory Sampling
- Municipal Water Distribution setups and installations
- Temp (potable jumper systems)
- Leak Detection
- BC ONE Certified Pipe Locator
- Wet Taps (Water Services) (Fire Hydrants) (Pipe Extensions)
- Line Freezing/Splicing Valves
- Confined Space Entry (Fall Protection) & (Gas Detection)
- Water meters (flow testing, replacements, programming RF registers)